I'm so sorry that i didn't published anything since almost a month, but i've been travelling therefore i didn't find any time for writing.
During this easter I visited London, Salamanca and Morocco, all of these journeys have been amazing, but there is one place which i would like to highlight, which is Morocco.
I traveled to Morocco with my school class, the principal cause of this trip was helping and interacting with people who live in Asni, which is a very small town but still is lovely.
I stayed there from Saturday until Wednesday, I met amazing people which completely changed my life and my way of thinking,
I ate spicy and salty food mixed with sweet flavors which combined created a very
strange
special taste. We built a road, walked 10 km in a day across the mountains, swam in a river, played with the little kids, a donkey ride, in brief; I learned and lived Moroccan culture, which is completely different as the Spanish culture.
Apart from that, i spent my last day in Marrakesh which is the northwest African nation of Morocco.
we just visited it for shopping, shopping in Marrakesh is wonderful, whatever you want you'll find it in Marrakesh, but the most amazing thing you can buy ( Apart from a souvenir) you can do the Henna on your hands, as I did.
Henna is a flowering plant and is a traditional Moroccan painting with Moroccan woman traditionally do for their marriages, girls use for looking prettier, decorating their skin or even dying their hair there is millions of motifs that you can do, but i decided to do a very simple one.
Here i introduce you the traditional Henna: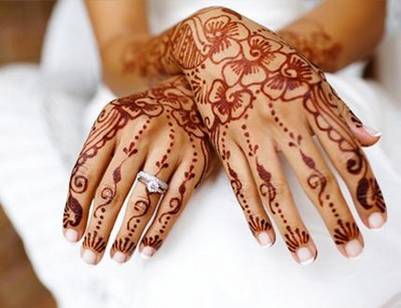 This is the Henna, which you need to mix it with hot water and finally you'll get the Henna.
I love how Henna decorated my hand, it gives the hand an elegance that not even a diamond bracelet can create.
Here I show you some of the pictures that i took from Morocco and from my Henna paintings.
As you can see there is loads of the use of flower motifs, which is the symbol of Beauty and femininity.
So ladies, if you are thinking of going very soon to Morocco I wouldn't hesitate to do the Henna.
Hope you liked my post as i love Morocco.
Next week more news about my London Trip combined with the new London fashion styles.
Write you soon,
Love, Clau